No School - Monday - January 17 in observance of Martin Luther King Jr Day. Enjoy your day off! When we come back, we will kick start our week with the Lazy L Safari presentation on Tuesday, 1/18. All kids will be able to enjoy the presentation for FREE (Thank you Lazy L!!!). Permission notes and money are only needed if your child wanted a picture with one of the animals. If you already sent a note with money for the initial date, that will be honored. An image of the permission note is included just in case you need a new one.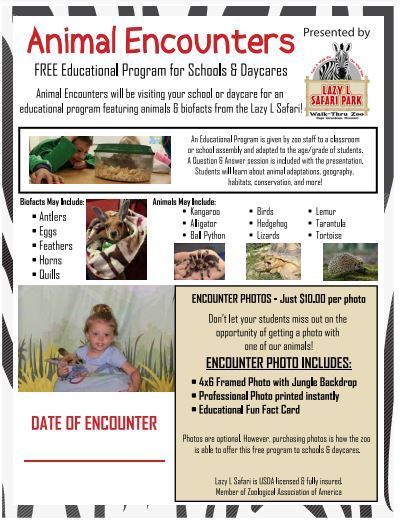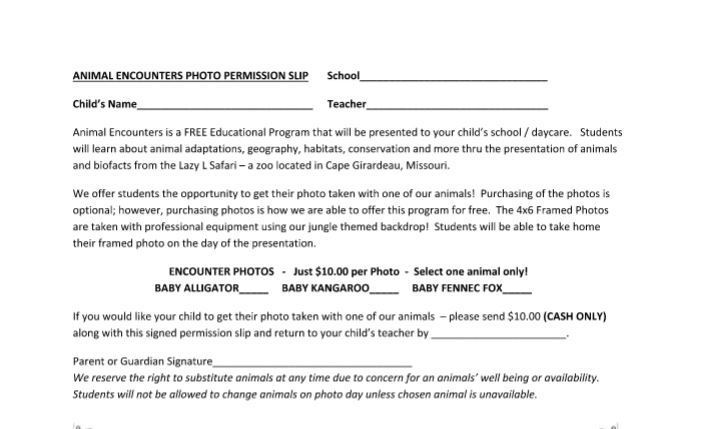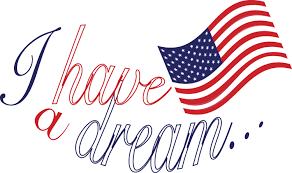 Coming to backpacks near you! Dinner Auction Pre-Auction Sales! Admission tickets, raffle tickets, class basket raffles, and more-all coming home today! All items are due back Wednesday, January 26. Updated School Calendar: School will be in session March 17th to make up the missed day in November. December Student of the Month Signs. Congratulations to our December students. We are so proud of you! If there are any previous student of the month signs still out, please return them to school.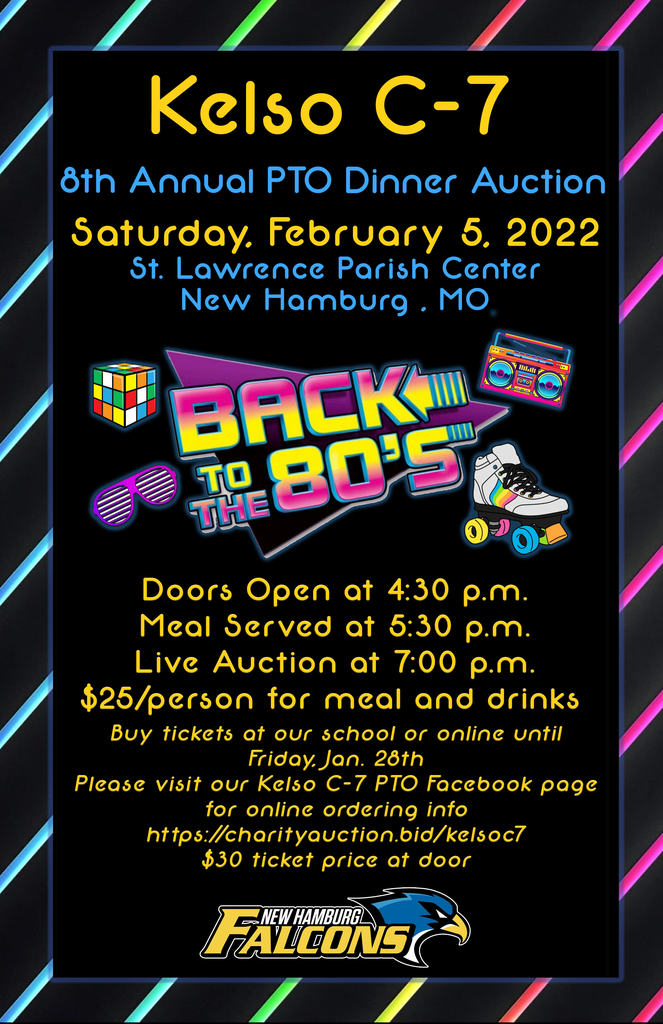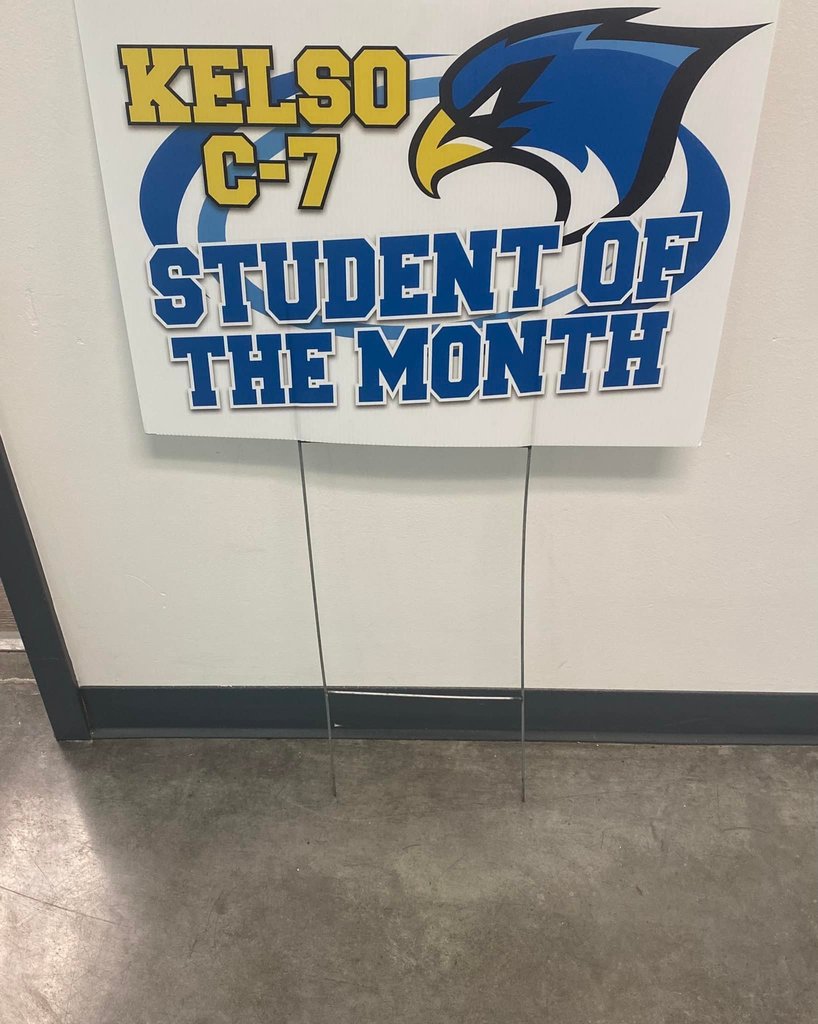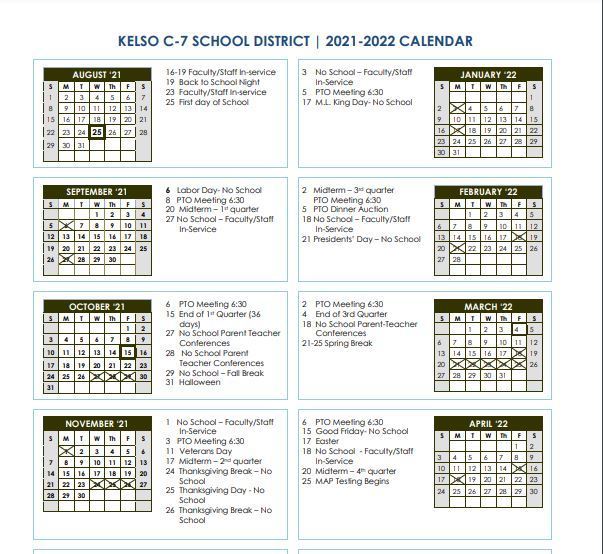 Report Cards: Coming home today and tomorrow! Some report cards are ready to go home today, but there will be some classes sending theirs tomorrow. The company that hosts our student information system was down today. Some report cards were printed prior the problems. These classes will go home today. The remainder will of report cards will go home tomorrow after the service has been restored. If you would like to view your child's grade, parents always have the ability to login to the parent portal as well. If you need help logging in, please contact the office. We are glad to help!

We can't shout it, praise it, or share it enough-what a great weekend for our Falcons! 👏Over $3600 was raised for one of our student's family in a time of need. 👏The varsity boys didn't come home with a win, but they played sooo hard at the tournament. They always have so much 💙💙. 🥁🥁🥁 and….we just got word that our cheerleaders should be present for the Notre Dame Tournament trophy presentation on Monday!! That means they have placed in the top 5!!! Thank you again for all those that packed the stands, cheered our teams on, and had or served lunch to support one of our own. We have the best school family-hands down! Now here's the line up for the week: 🔵Tuesday, 1/11: PTO meeting @ 630 pm 🔵Wednesday, 1/12: Board of Education meeting 6:00 pm 🔵Thursday, 1/13: Boys basketball game @ 6 pm, 8th grade night between JV and Varsity games with the cheerleaders performing at halftime of the varsity game. 🔵 Monday, 1/17 - No School MLK Jr Day, Notre Dame Tournament Trophy presentation after 745 pm game. We are excited for another great week for our Falcons!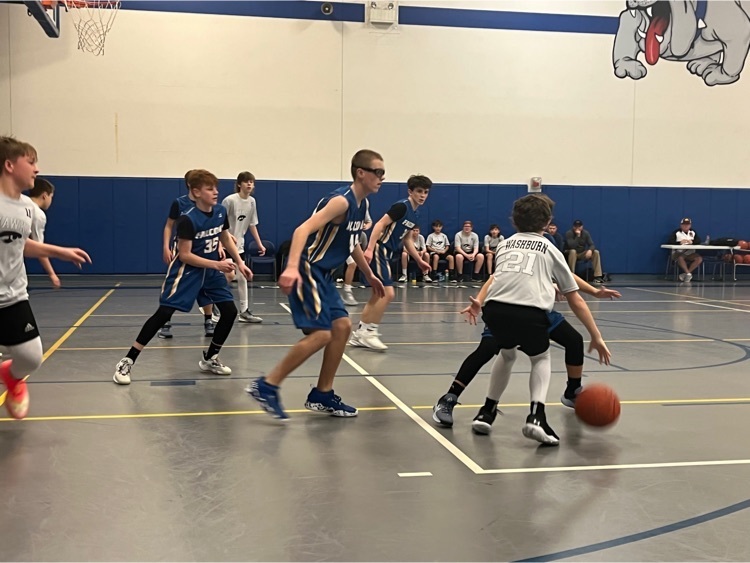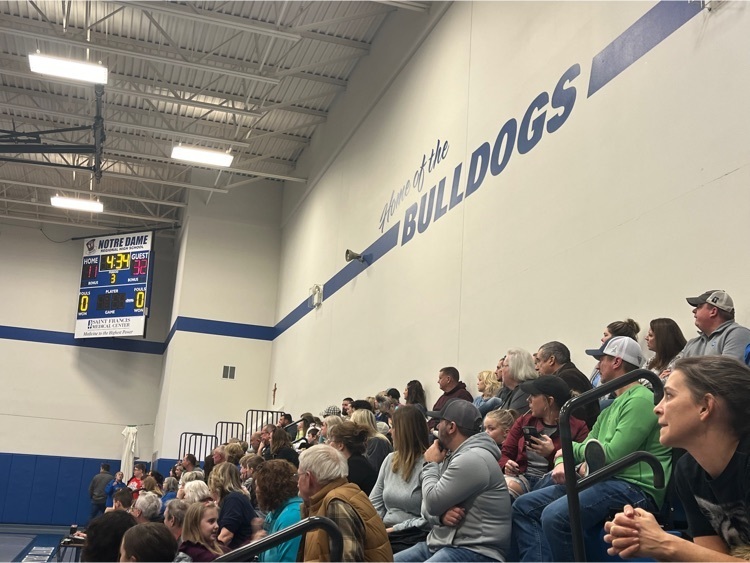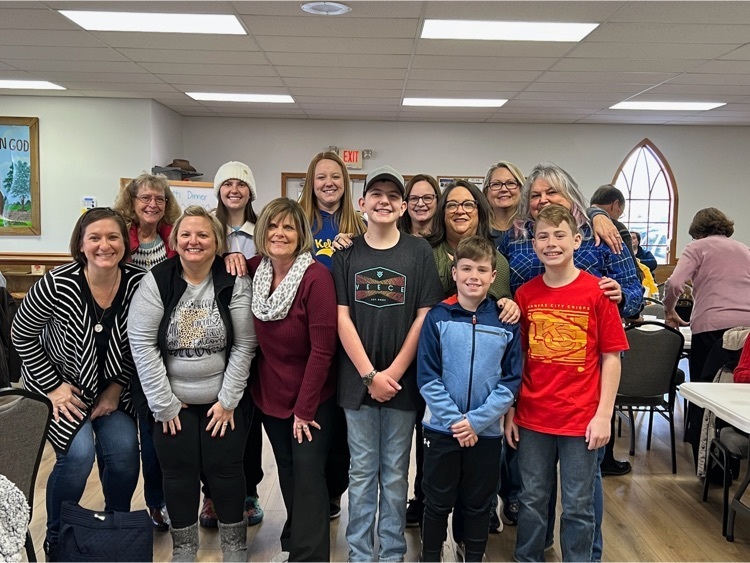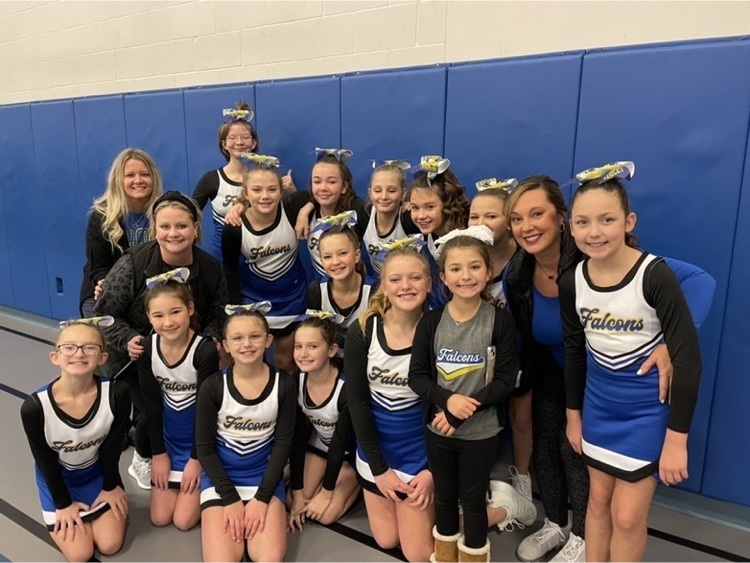 Wow! What a great weekend to be a Falcon! The crowd turnout yesterday at the game was record breaking! Thank you to all who came out to support our teams yesterday! 💙💙💙 The score didn't turn out like we wanted but the crowd definitely took the trophy! Falcons will be playing today at 1:15 pm at the Drury Gym at Notre Dame High School. The Hennecke Spaghetti Benefit is also today at Eisleben Church in Scott City from 11-2 pm. If there are any who would like to work the benefit, they could use help starting at 10:15 am. It's shaping up to be another great day for our Kelso C-7 family!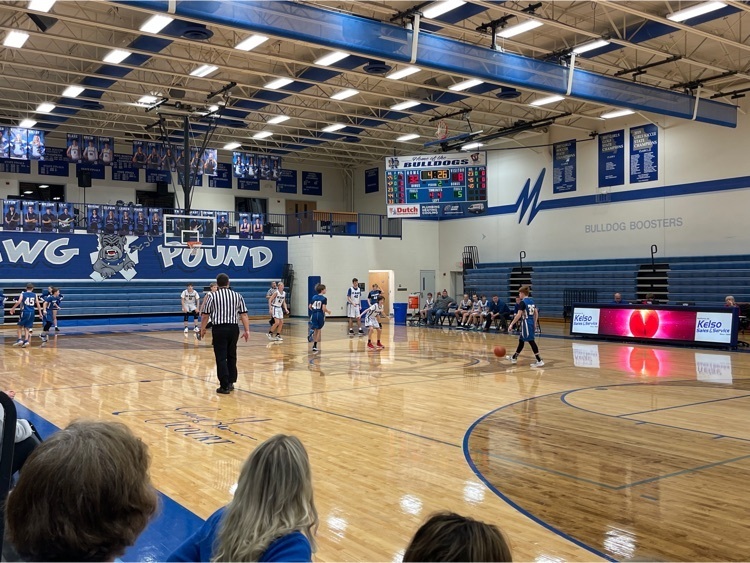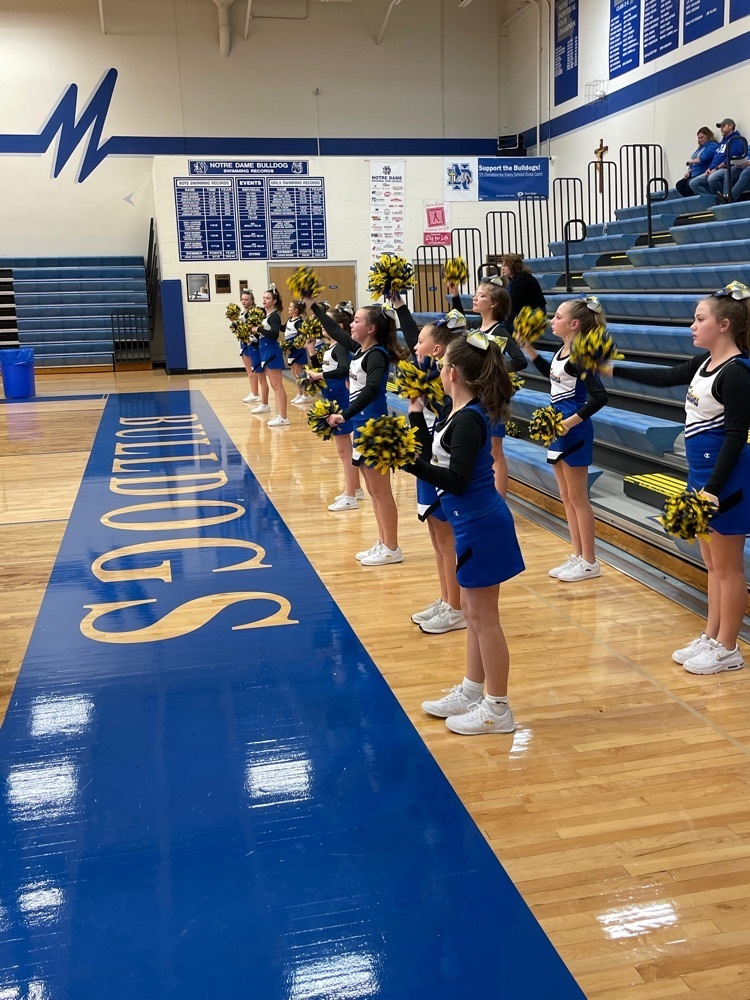 Calling all Beta Club! We missed our meeting with the snow, but if anyone is available we've been asked to help tomorrow with the benefit for Jayden Hennecke. Help serving, cleaning tables, etc. is needed starting at 10:15 am at the Eisleben Lutheran Church at Scott City. All are invited and welcome to attend the benefit to one our families than could use some community support. Details of the event are on the image attached. Thanks in advance for any and all support! 💙💙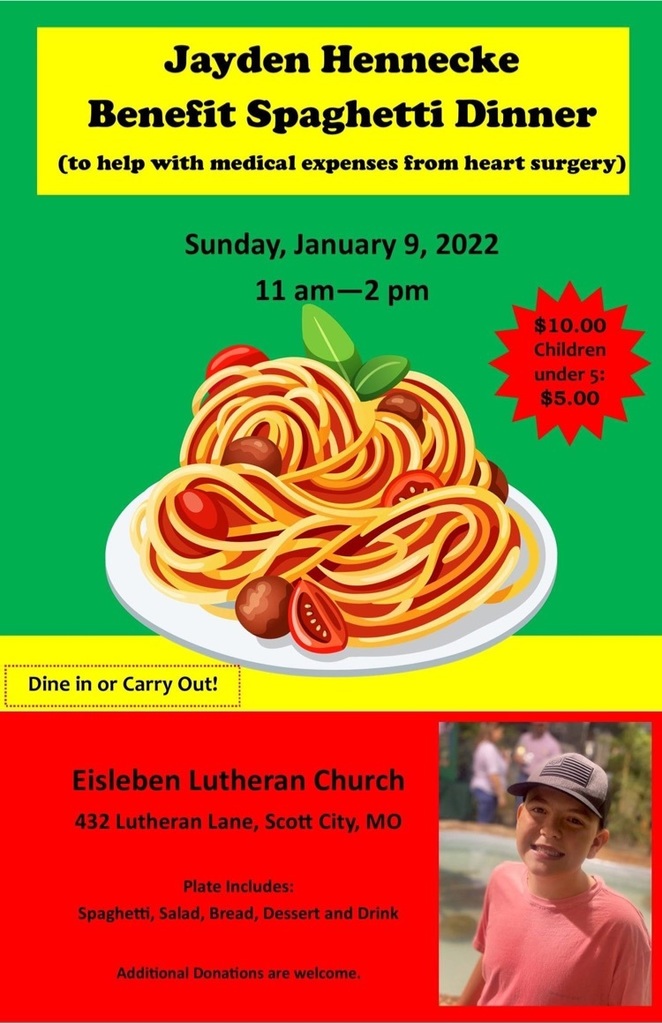 Its time for the annual Drury/Notre Dame Regional Jr. High Boys basketball tournament!! The Falcons will play their first game tomorrow (1/8) @ 4:30 pm in the Notre Dame High School Gym. Our Kelso C-7 cheerleaders are competing in the tournament, too! They'll be judged during our 4:30 game Saturday for overall cheering, stunts, and crowd participation. In fact, crowd participation is a big part of their score. They will also perform a 2-minute routine at halftime for the first time, which will also be judged. They are up against seven other local squads for the tournament title of 1st or 2nd Place Best Cheer Squad. They would LOVE it and really appreciate it if you could yell and clap with them even harder than you have been and wear your Falcon blue/white/yellow! Good luck to all of Falcons teams!! 💙🏀📣💙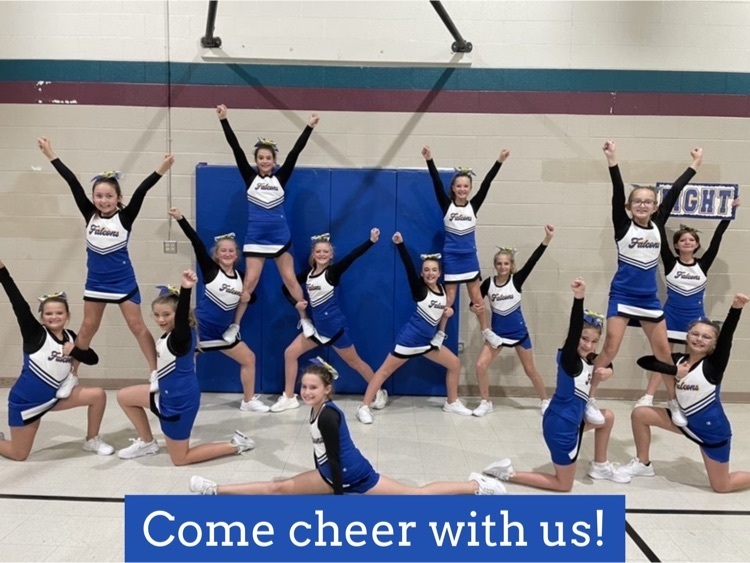 ❄️No School Friday 1/7/22❄️ Kelso C-7 will not be in session Friday, 1/7/22. Our rural roads are still very hazardous, with little hope of warmer temperatures over night to thaw them. We will keep our families safe and warm tomorrow and see all of you on Monday!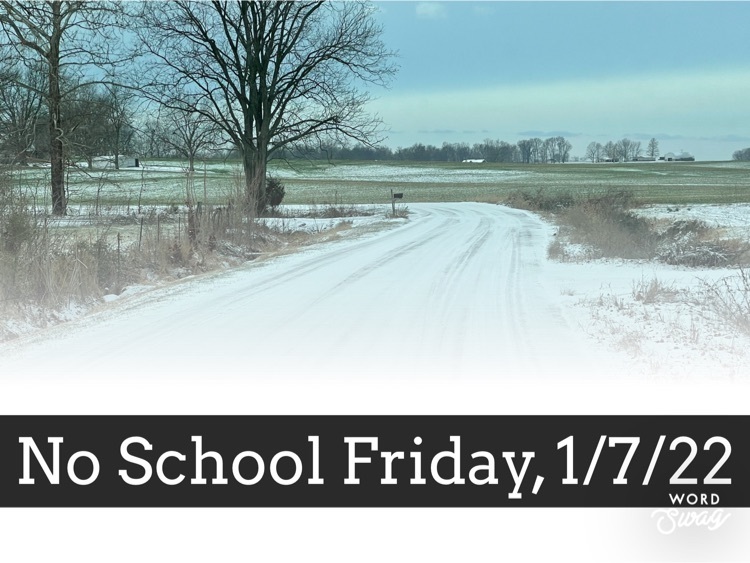 ❄️NO SCHOOL THURSDAY, 1/6/22❄️ In preparation for the winter weather moving in, there will be no school today, 1/6/22. With the current weather predictions, it is highly likely we will have unsafe travel conditions. As always the safety of our school family is our number one priority. There will be no virtual learning, hopefully just a bit more family fun. Enjoy the day and stay safe Kelso C-7 family.

This semester we are taking time to "spotlight" our amazing group of faculty and staff! First up, is Ms. Angel Toler. To help share the spotlight on them, feel free to share a favorite memory, thought, or just a shout-out to them in the social media comments.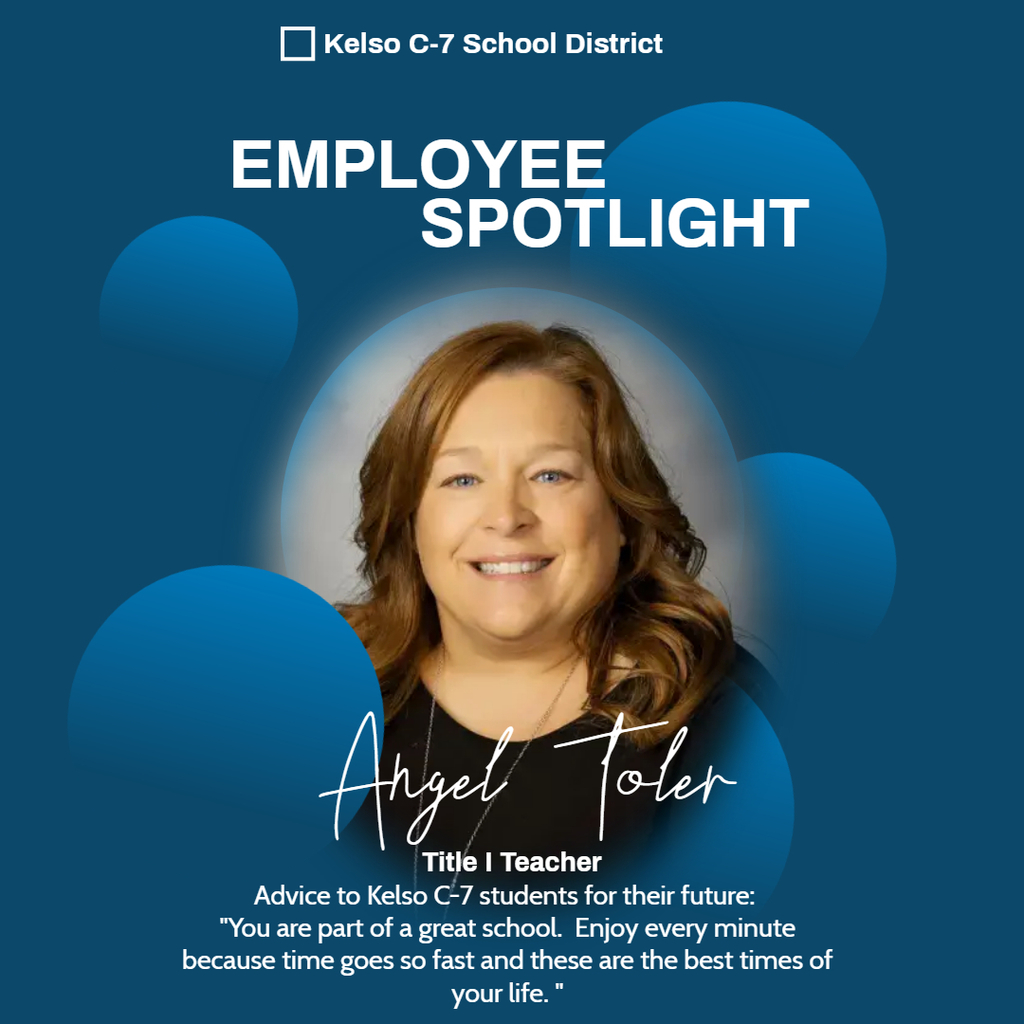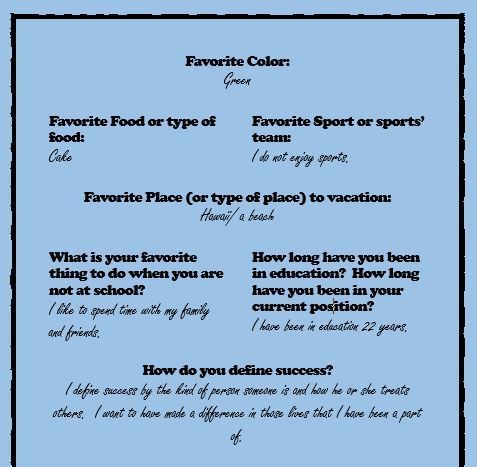 Good morning Kelso C-7 family! We hope all of our families have had a great break. Our crew is extremely excited to have all of our students back in the building tomorrow and are ready to knock out another successful semester! One big task we will be tackling is a new District CSIP plan that aligns our work to the new state governing standards. The learning standards are the same, but Missouri has new MSIP standards. These are standards that guide districts. We will need your help and input along the way. Each month we will be sending out brief surveys that will provide our leadership team data to guide the creation of goals and actions for our future. This month we are tacking safety goals. There are two brief surveys. One is for Counselor Creech and the other is aligned to the MSIP safety standard. We appreciate your help and time. We can't wait to see our families tomorrow! 2 Survey Links (Please fill out both):
https://forms.gle/PNBkQqa2Za3mtaYw5
https://forms.gle/i3kwPcZ1UCMA1ZUW6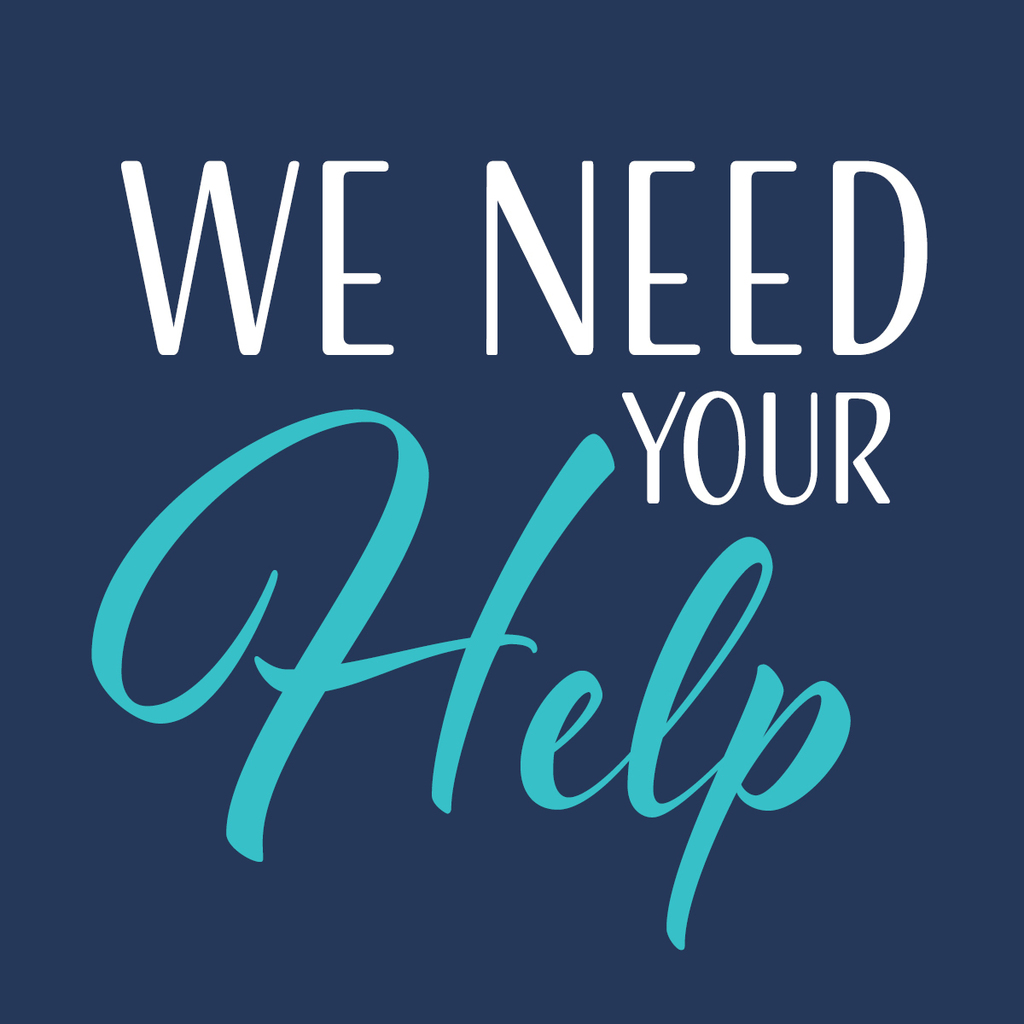 📣📣 Shout out alert!! 📣📣 Before Christmas break the district had a surprise gift in the mail. Representative Jamie Burger gifted the district a Missouri state flag! Over the break Mr. Ted and Mr. Pete Poe have been working to adapt our flag pole to fit two flags. Today is the first day our district proudly flies both flags. Thank you Rep. Burger for your continued support for our Falcons and region! Thank you Mr. Ted and Mr. Poe for your ingenuity and efforts!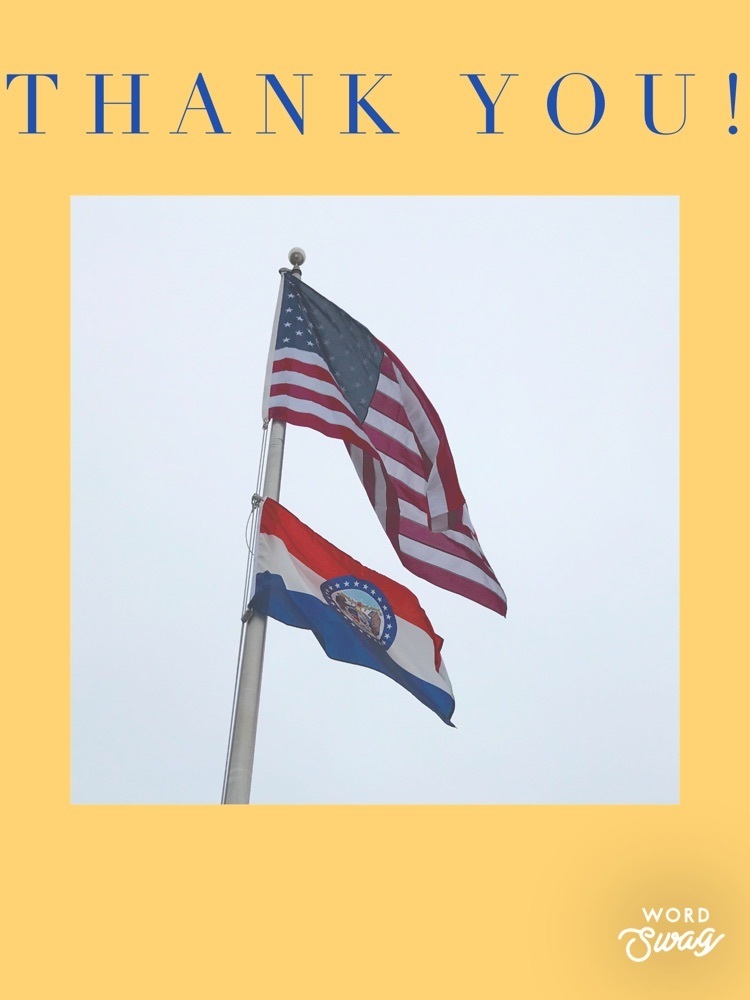 We hope all of our families had a merry Christmas! Just a few brief notes for the week: The district office will be open Monday and Tuesday from 3-5 for Board of Education candidate filings. Grades 5/6 girls will be having basketball practice Tuesday and Thursday 5:30-7:30. We know it's the holidays and family time is always first, but any girls that are free can come to the St Lawrence gym. Enjoy the rest of the break all! See you next year! 😉

Good morning Kelso C7 family, On a day of fun and cheer we unfortunately have to talk about the fear of our society. Our district is aware of the most recent TickTock challenge. We will be prepared for the possible scenario and have been in touch with law-enforcement. We plan to continue our every day safety precautions with a heightened awareness of the possibility. I want our families to know that we do not take threats lightly and will do everything we can for the safety of our kids, as we do every day. This will not be posted to social media. We are communicating directly to our families to bring comfort. These kinds of social media trends are just that trends. By posting it to social media, more attention is drawn to it and it can plant seeds casing it to grow. Again we will work on a daily basis for the safety and well-being of our students. We appreciate all of your support and hope that today is a safe, fun and cheerful day for all of our school family. Dr. Burger

We are just a few short hours away from our Christmas Music Program!! Here's some important tidbits: -Students in grades K, 2, 4, 7, and 8 are to arrive at 5:30 pm at the St. Lawrence Gym (there will be no school provided transportation to the program). -Show time is 6:00 pm -Students are to wear nice clothes and/or Christmas gear -All are welcome to attend! See you there!!

Beta Club change of plans: Due to Dr Burger being out for sickness, the meal packing activity after school is canceled. We are also postponing the field trip until a later date after the holiday break. We apologize for any inconveniences and look forward to celebrating our Jr. Beta members very soon!

The countdown to Christmas break is down to just 5 school days! This week the 12 days of Christmas increase the fun level just a bit with dress up days! Here's the schedule for the fun ahead for the week!


Tonight's basketball game with Woodland has been postponed until a later date. There will be no practices after school today. We want all of our families to be home and safe when/if severe weather hits. Stay safe Kelso C7 Family! 💙💙

The Kelso C-7 Board of Education will be meeting tonight (12/8/21) at 6:00 pm for the regular monthly business meeting. Meetings are held in the District Library and Team Room area. Starting this month, all guests can enter and exit through the far east door, by the 6th grade room. This will help keep a secure building for both those attending the meeting and our night employees while also supporting public attendance to meetings. We believe that it is essential for our community to have the opportunity to speak and ask questions at meetings. To help this process, a local policy and procedures have been added to facilitate this dialogue. The procedures and application to be placed on the agenda can be found at the following link:
https://drive.google.com/file/d/1UE3ZkgsAvQYcEUDjW59-FLtLI0s5NC0b/view?usp=sharing
All community member are always welcome and invited to attend Board meetings.