PHONE OUTAGE Continues The district is still experiencing some phone problems with our primary phone line. Ways to get in touch: *Temporarily we can use the FAX line for calls, 545-4356. We can take calls, but not transfer to other lines. *Email or classroom messaging: Our internet is still up and running to receive internet based communications. Office emails can be sent to
kpobst@kelsoc-7.k12.mo.us
or
kburger8@kelsoc-7.k12.mo.us

🔵No School Tomorrow 9/30 🔵 There is no school tomorrow for our students , but our teachers will be taking some time to work and learn while students are away. 🪧It's also the end of the month. Which means we will be rolling out Student of the Month next week. If there are any signs still out, please send them back to school next week so we can recognize another group of awesome students! Thank you! Have an awesome long weekend!

PHONE OUTAGE The district is currently experiencing some phone problems with our primary phone line. Ways to get in touch: *Temporarily we can use the FAX line for calls, 545-4356. We can take calls, but not transfer to other lines. *Email or classroom messaging: Our internet is still up and running to receive internet based communications. Office emails can be sent to
kpobst@kelsoc-7.k12.mo.us
or
kburger8@kelsoc-7.k12.mo.us

The buses may be running a few minutes behind. We had to reroute some due to bus issues. Thank you for understanding.

Excitement doesn't even begin to explain the past couple weeks of construction progress!!! Drywall, tile, ceiling grid, paint, stone on the exterior, and now basketball goals!! It is really taking shape and our excitement continues to grow! Just as our excitement grows, so does our gratitude for our community that is so supportive to clear paths for our school, employees, and students. Thank you!!!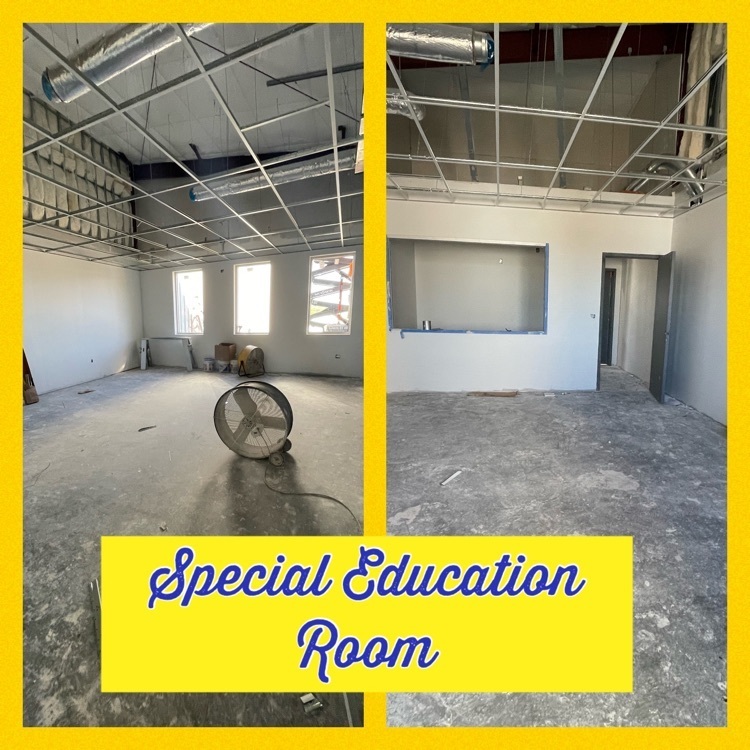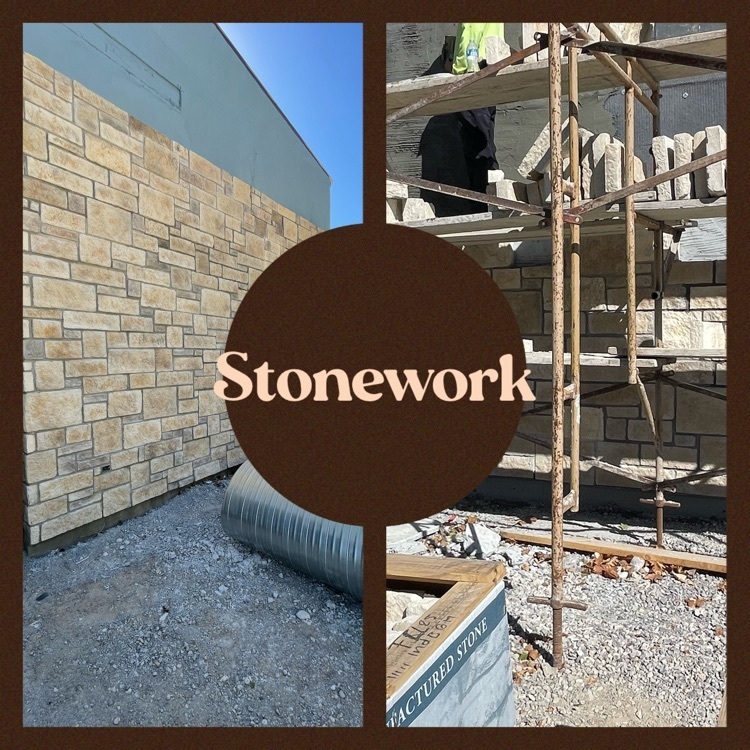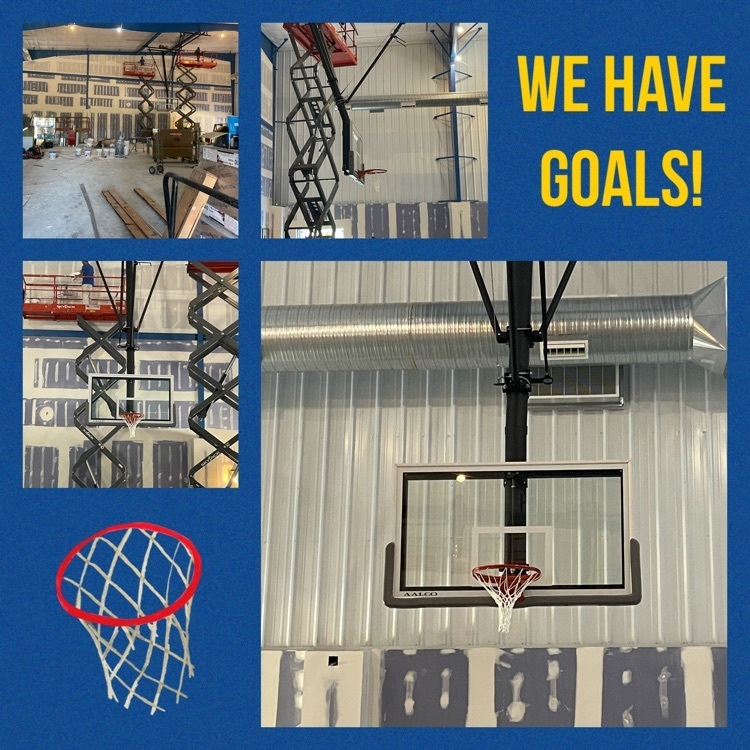 We are hiring! Kelso C-7 has an immediate opening for a full time custodian. The hours would be afternoon until evening, with some flexibility,. Board of Education paid health and life insurance is offered to all full time employees. Interested? Please call the office for more information or complete the online application for noncertified employees. Know someone that might be interested? Please help us spread the word, by liking, sharing, and tagging people on the social media post. Thank you all for helping us find our new teammate!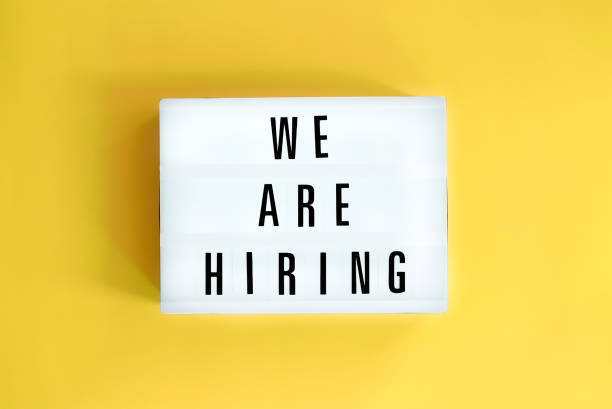 The volleyball game tonight has been canceled. 4/19/22

Substitutes are needed! Good afternoon Kelso C7 family. We are always looking for a little extra help. Substitute teachers must hold a Missouri substitutes certificate. If you do not currently have one but are interested please call the office and we can help guide you in the right direction We are in the immediate need of substitute food service and custodians. If you are interested, please call the office and we can help get the process started. Thanks in advance for any help to find new teammates!

Grandparents' Day 2022 One of our favorite days of the year is just hours away-Grandparents' Day!  Time with our loved ones, cookies, and book fair-it's going to be an amazing day!!  This year we did have to rearrange the schedules to accommodate the HUGE turnout of loved ones.  What a great dilemma to have!  Notes were sent home with students with information about each family's assigned time to visit.  If you have not received your family's note, please contact your child's teacher. We know that goodbyes and even, see-you-laters are hard.  We ask that students return to class after the festivities so that we can finish our instructional week. Thank you to all who helped to plan Grandparents' Day, the Grandparents who are planning to visit us, and as always, our school family for their continued support!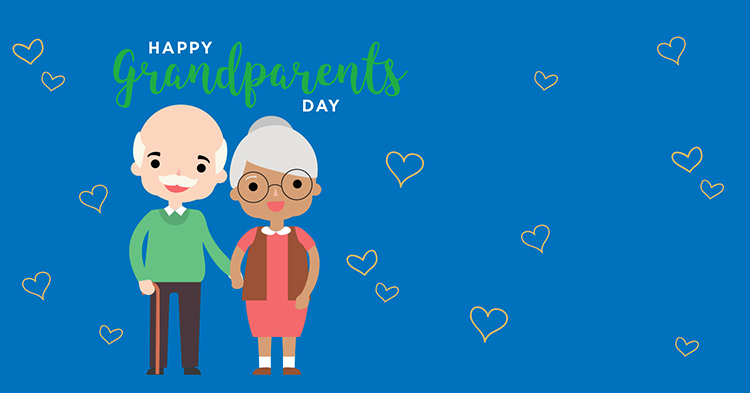 ​Hey all Falcon Fans! We loved the crowds and support in our volleyball season opener. We need a little bit of help from our families for tonight's Game. We need someone to fill the following positions: Door Entrance, Concession Stand, Line judges for each game, clean up crew. If you can work any of these, please respond to the social media post, email
kburger8@kelsoc-7.k12.mo.us
, or call the main office. Thank you in advance for your help! As we have grown, the spirit has too. With growth comes a few changes to accommodate our growth and keep the best Falcon environment possible. 1. Students are asked to find a seat and stay in their seat until a set is done, timeout, or end of a game. Concession stands and other movement should wait until there is a timeout, in between sets, or in between games. The additional movement around the courts during the game is a distraction for both teams. In the spirit of sportsmanship, this movement throughout a game around the court is prohibited. 2. Student Athletes can sit on the stairs to cheer their team on until it is their turn to play. This is not required, but it is a great place for Falcons to cheer on their teams together. Students must be seated on the stairs though and not congregating around the walkways to the concession stands and restrooms. All other kids are asked to sit on the bleacher side of the gym.​ 3. The areas next to the bleachers are great places for littles to hangout and play. However, under the bleachers is not allowed. It is a safety hazard for students to be under the bleacher.​ We appreciate your help and understanding as we grow, but also working to protect Kelso C-7's tradition of strong sportsmanship. Thank you, Dr. Kim Burger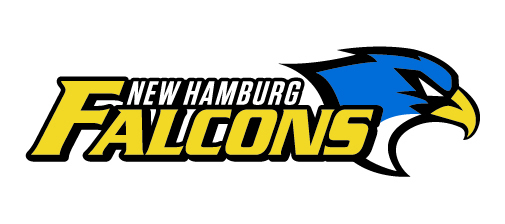 A Few Updates a Week In… We are a week into another fantastic school year! It is so good to have students back in the building! Our enrollment has increased to 192 students?!?! That is an increase of 25 students! With that increase we have made some tweaks here and there to ensure we are always doing our best to be safe and to be the most productive we can with the time we have with our students. Here's just a few changes, but also, some reminders as well. New and changes are tough. We have experienced some hiccups and minor setbacks with our new student information system. We are very grateful for your patience and understanding. If you are having any difficulties, please let us know. We are glad to help or help find an answer for you. Morning Car Rider Line: Students are to be dropped off at the front door. Mrs. Lands and/or Nurse Rongey will usually be available to greet and help our students in the morning. If your child has to be unbuckled, needs another hug, or you plan to walk them to the door, please park in one of the available spaces and walk them to the front door. Unless you need to talk to someone in the office, we do ask that parents not come into the building first thing. It makes it easier for your kiddos to get into this routine. PM Car Rider Line: To accommodate the growth, our afternoon car rider line is making a small change. The exterior of the parking lot will stay the same. We will also continue to direct overflow traffic to the middle lane; however, we will be utilizing two lanes in the middle row now. If you are directed to the middle row and are the first person, please line up and park giving space for another row of traffic in the middle lane. We also ask that if you are in the middle row, not to call out to your child to cut across the line. In order to keep our students safe and ensure all get where they need to, students will follow the line to the appropriate vehicle. After School Care: After the Texas school tragedy this spring, we were tragically reminded of the importance of one unsecure door. All doors will be secure, even during after school hours. We also want our students to be able to play outside and our families not to have to walk around the construction site. The game plan is for that if students are not in the multipurpose room, a note will be placed on the exterior of the MP doorsl letting parents know where they are located. If they are on the playground, please come to the main door to be buzzed in by an administrator after school. If they are located in the Team Room 2, there will be note stating so, and families can go to the farthest door (opposite of the main entrance) to be let in by one of the after school care supervisors. They will be located within sight and sound of your family coming to the door. We appreciate your understanding to work through these scenarios in order to keep our students safe. Lunch/Breakfast: If you are like me, you got spoiled not having to worry about lunch/breakfast money during COVID's free meals. The National Food and Nutrition Service Policy sets the charge limit at $10. We know this can easily happen, but we do ask our families to work to keep our district within compliance. One of the features of the new student information system is the ability to send email reminders of balances. When we see your family's balances at or approaching the amount, we will be sending reminders to add money to your child's account. If you have not provided a good email address yet, please do so. This is another feature that allows us to be more efficient for our school family. Lunch/Breakfast Payments: With the switch to Teacher Ease, the District no longer uses Chalkable. If you have made a payment using the Chalkable App this school year, please email me or call the main office please. Moving forward, please either make payments on the Teacher Ease app or send a payment to school with your kiddo. If there is anything we can help your family with as we transition back to school, please don't hesitate to reach out. We are here to help your family have the best year yet! Sincerely, Dr. Kim Burger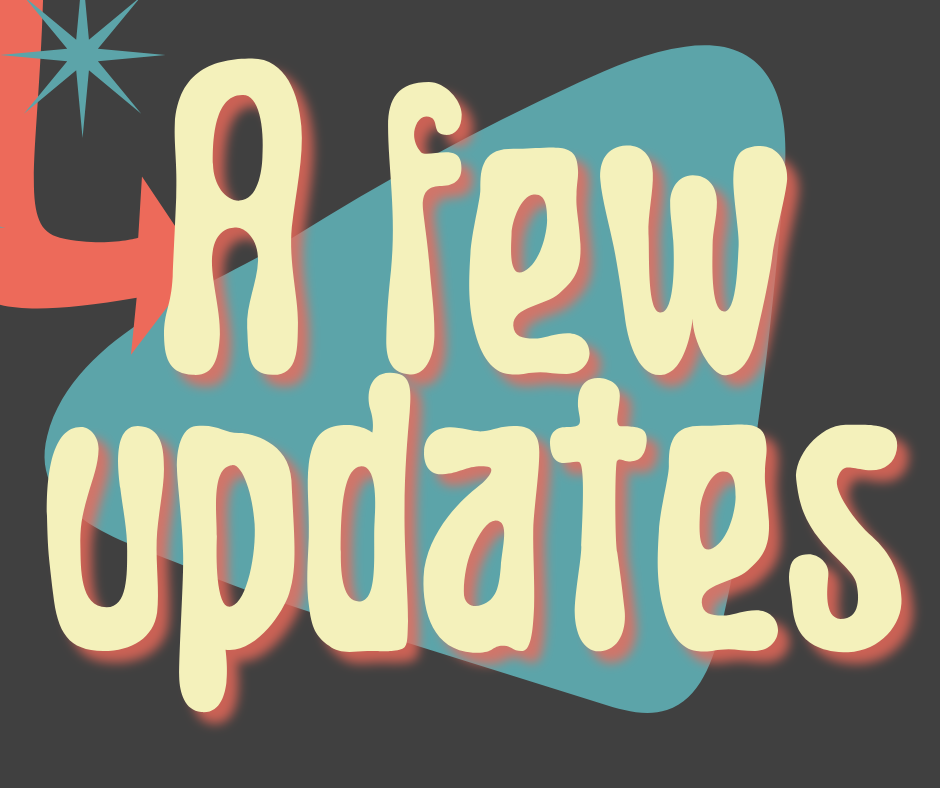 Dear Kelso C-7 Families, Grandparents Day is quickly approaching! Here at Kelso C-7, we understand what an important role grandparents play in the lives of their grandchildren. We are so excited to welcome grandparents back into our building to spend some time with their grandchildren during the school day! We will be celebrating Grandparents Day on Friday, September 9th this year. We have created a schedule that will allow all of our grandparents to attend any or all sessions that apply to their grandchildren. For children whose grandparents are unable to attend, grandparent substitutes are always welcome! Grandparents are welcome to join their grandchildren in our cafeteria for a snack and a photo opportunity, followed by the Book Fair and a tour of their classroom. The schedule is as follows: 8:15 a.m.- 9:00 a.m. Preschool, Kindergarten, and 1st grade grandparents 9:00 a.m. – 9:45 a.m. 2nd and 3rd grade grandparents 9:45 a.m.- 10:30 a.m. 4th, 5th, and 6th grade grandparents 10:30 a.m. –1 1:05 a.m. 7th, and 8th grade grandparents Please complete the sign up letter coming home with your child TODAY and return it to school by Thursday, September 1st so we can ensure that enough food is purchased. We are looking forward to meeting all of the grandparents! This year our other family involvement days look a little different. Please see the info graphic on the District Facebook for more info! Thank you, Kelso C-7 Faculty and Staff

2 more days until our first day of student attendance! Classrooms are spectacular. Buses are shiny and tanks full. The food service coolers are stocked and menus prepped. The building is fresh and clean. Lesson plans are done.....so much preparation, but all of it is worth it for our students! To say we have an amazing team is really an understatement. Last year PTO implemented a quick survey to help our parents know more about their teachers. We then distributed it to all of you. As a parent, it was so handy if I wanted to treat my child's teacher to something I knew she would like. PTO and Chaffee Flower Shop brought it back again this year! Below is a link for a document that has a little more about all of our employees. This will be available on our District app and website under the Documents section. Chaffee Flower Shop also has this document on file in case you need a little inspiration sometime. Thank you to all of the Kelso C-7 faculty and staff for all you do, every single day! We appreciate you! Link:
https://5il.co/1gkn1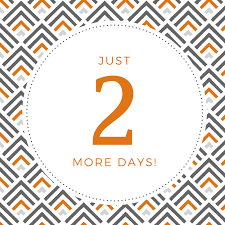 Good morning! We are just hours away from Back to School Night! We have just a few items to share before your big arrival: If you have not received your online enrollment email, please email Kristy (
kpobst@kelsoc-7.k12.mo.us
), call the school, or stop by the office tonight. PTO will be selling spirit items tonight. Shirts are $10. Falcon Strong signs will be $8. AND....PTO will have Venmo set up and ready to process your orders. Cash and check will be the other method of payments to get your gear. PTO is sponsoring all students a sweet snack from Waves Donuts! Student will receive tickets in their classrooms for the donuts. See you all in just a few short hours!

Back to School Night is TOMORROW NIGHT! We are on the eve of seeing all of our families back in the building! Attached is the schedule of when families can come in shifts to come to orientation and visit classrooms. If your family has children with multiple last names, please come in the shift with your oldest child's last name. PTO will be on site and ready to spread the Falcon Spirit tomorrow night! They will have spirit shirts for $10 - so bring your cash or check to get this year's design. They are offering two designs of spirit: camo and cheetah. Checkout them out on the image attached to the Facebook post. Falcon Strong signs will also be available to purchase to show your yard some spirit as well. Waves donuts will be on site!! Wahoo!! PTO will be buying each student a 4-pack of 1 flavor of donuts to start off another sweet year! Families can purchase additional packs and flavors. Our team has been working so hard to make sure this year is the best yet! We are just missing a special ingredient-our families!! We can't wait to see each of you tomorrow night.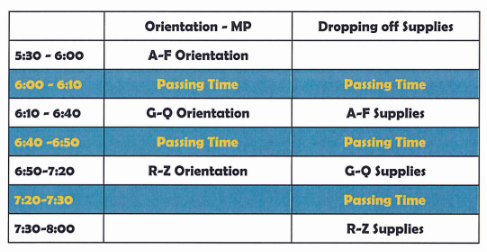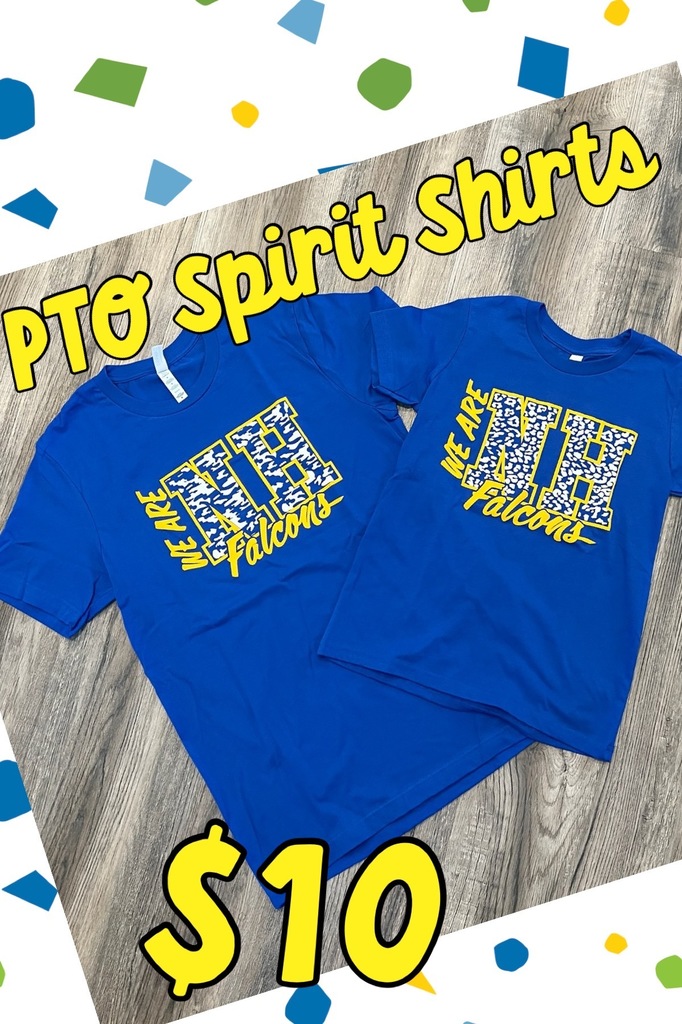 We are keeping the momentum rolling....Enrollment Part 2 NEW Students: If your family is new to the district, please stop by and see us sooner than later. This will give us a head start on getting your child's records from their prior school AND we get to meet you sooner! Online registration: If you have not emailed Mrs. Pobst your email address with a request to have online registration - its not too late! Her email address is
kpobst@kelsoc-7.k12.mo.us
. If we do not receive your email requesting access, we will prepare a paper packet for your family the first week of school. If you have requested online registration, expect your welcome email with the link to come no sooner than Tuesday morning. We are working diligently to make the process as smooth as possible for our families.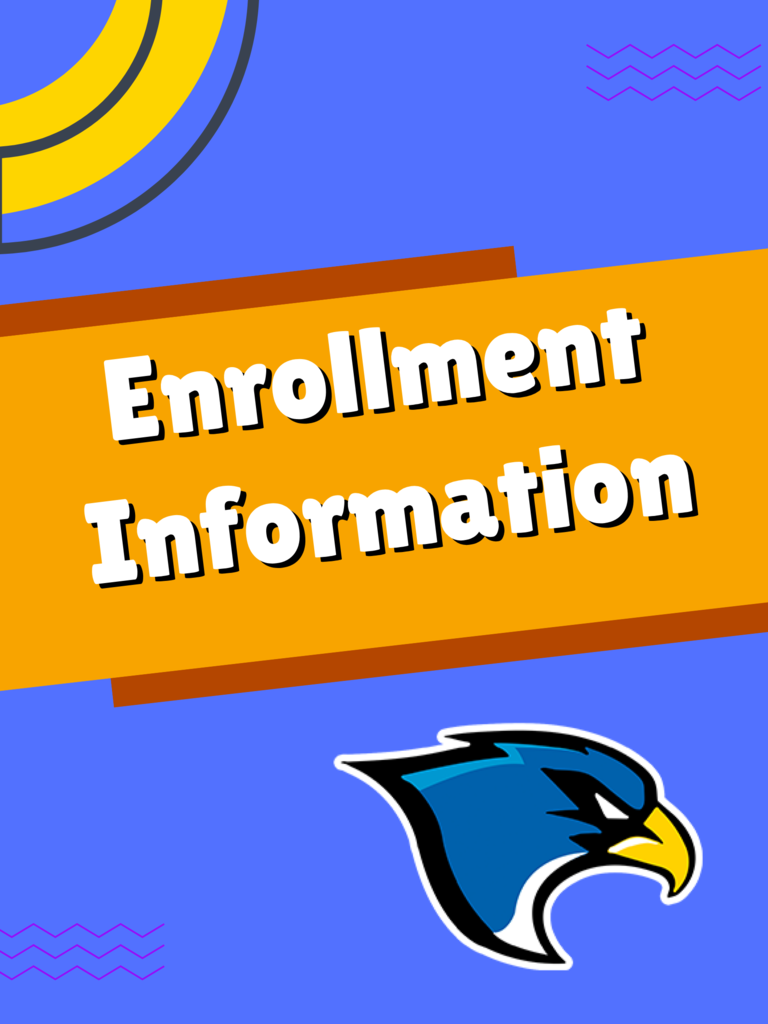 Please help me welcome to our team...Mr. John Erik Jenkins! He will be taking the lead in the district's music program. Here's a little bit from him to help us get to know him: 🎵Grew up in Sikeston, went to Kelly School. 🎵Beautiful family - Heather/wife, Jackson, Claire, and Emelia/children, Watson and Maggie our Boston Terriers 🎵Like Cardinals baseball 🎵Favorite drink is Dr. Pepper 🎵Favorite Food is Chinese 🎵Favorite color is Green 🎵Hobby outside of school is camping, fishing and hunting 🎵Favorite season is winter 🎵Bday is Jan 22 🎵"LIFE WITHOUT MUSIC WOULD B-FLAT" quote and terrible dad joke! LOL 🎵Find something you love to do, find someone to pay you to do it. Find that and happiness and you are a success in my book! I can't wait to start the school year! I am excited about the new opportunities I get to experience with the kids. Thanks to the PTO and other private donations, the students will start ukuleles and other music technologies this year! Can't wait to see what they accomplish!!!!! LETS GO FALCONS!!! 💙Welcome our newest Falcon, Mr. Jenkins!!💙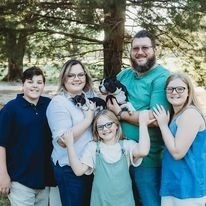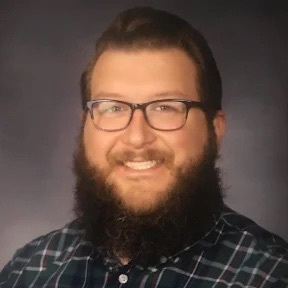 Beep! Beep! Today let's talk bus routes. Our bus routes will run very similar to last year. The times may vary some depending on any additions or changes to riders. Here's where we need your help. Please email me (Dr. Burger) if there are any changes (need to ride, change of address, no longer riding) to your bus transportation. My email is
kburger8@kelsoc-7.k12.mo.us
. We will also be available during Back to School Night Thursday to help answer any questions. As always, thank you for your help and support to making this another amazing year at Kelso C-7 School!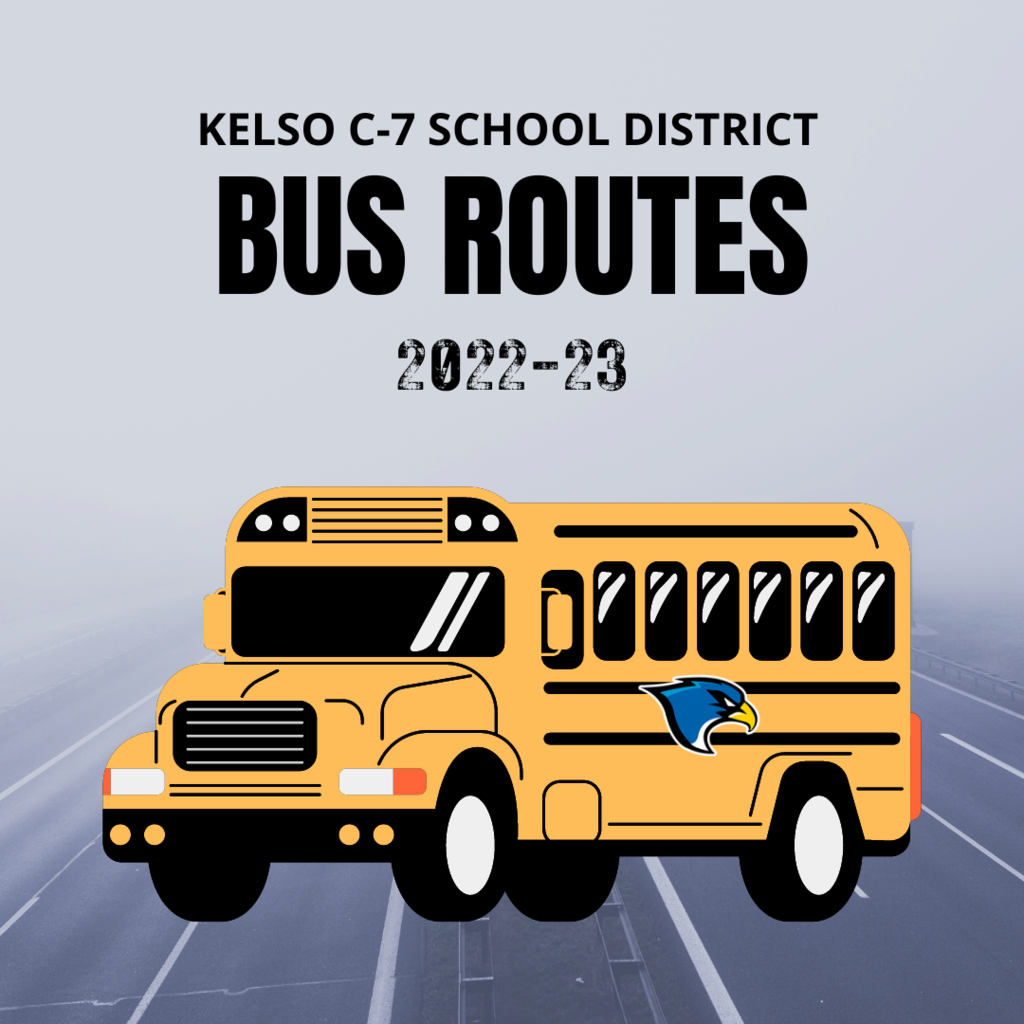 We've got exciting news for all families! It's enrollment time! This year it is NEW and IMPROVED! Kelso C-7 School is transitioning to a new student information system, called Teacher Ease. One of the features the program offers is online registration/enrollment. If you would like to participate, please email Mrs. Kristy Pobst with the preferred email address, stating you would like to begin the online registration process. Once we get your email into Teacher Ease, you will receive an email from Teacher Ease welcoming you with a link for families to set up a user name and password and begin the online enrollment. We may still have a few items for you to fill on out on paper, but no more bulky packets if your family opts to participate in online enrollment. Families that do not participate in online registration, will be sent a traditional packet during the first week of school. If you are new to the district and have not enrolled, first of all Welcome!! Also, please stop by to see us. There are some additional steps to enroll new students for the first time. Our office is open Monday through Thursday, 8 am to 3:30 pm for the next two weeks until school starts.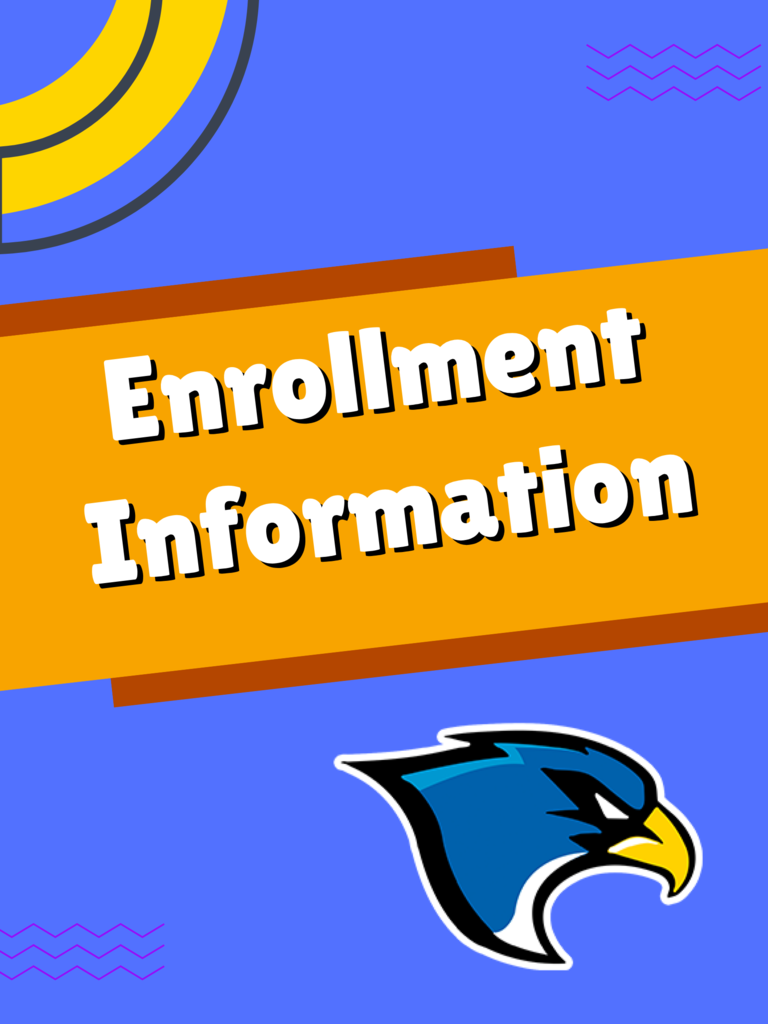 We are on the countdown until our hallways are full again with our Falcons! Excited, anxious, nervous, prepared, energized, refreshed...the list of back to school emotions could go on and on. We are ready to see our students and families back in the building! The Annual Back to School Open House is on the slate for Thursday, August 18th. As we have grown, we have found it more efficient to come in time ranges. It allows us to spend more time with your family! Attached are the times assigned by family last name. First, we ask each family attend an "orientation" with Mrs. Lands and Dr. Burger to see what's ahead for another great year! Then families can travel to classrooms to meet teachers, catch up with their friends, and drop off any school supplies. The fun doesn't stop there! PTO will be on site selling this year's spirit shirts AND they are sponsoring WAVES DONUTS to bring tasty treats. More details to come on the treats. See you there!